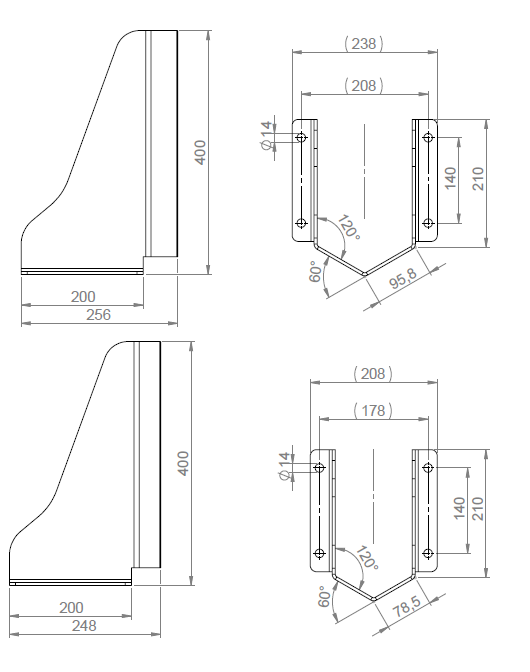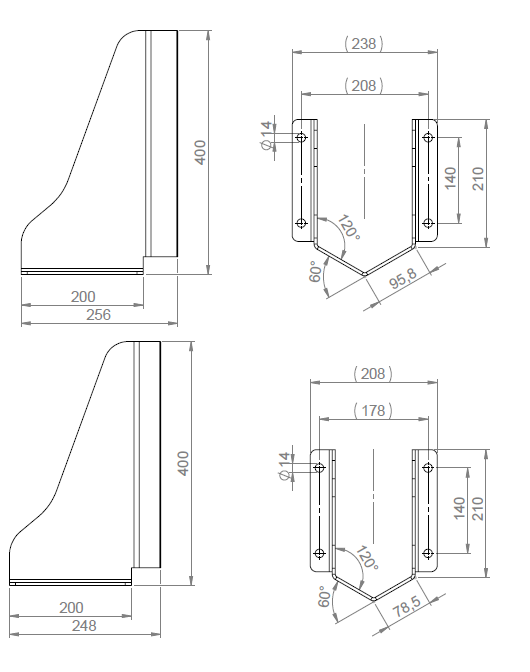 We produce several different safety products for racking. The column guard is the most common product that we produce. But have several other products like other type of barriers, steel deck support, alot is produced according to customer specification.
The Column gaurd comes in two different hights one the 400mm for outside column and the 200mm for the middle columns. We produce these in two different widths depending on racking model, inside width 120mm or 150mm.
The guards are of course made out of 5mm thick steel that are powdercoated yellow.
Interested, information or orders please contact us on E-mail: info@blomberg-stensson.s